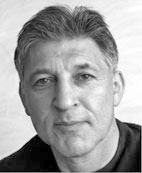 How parents negotiate their childrearing beliefs and their day-to-day shared parenting responsibilities is called co-parenting .
When parents can agree on parenting decisions, the positive benefits of co-parenting are seen.
Co-parents who agree on parenting issues and support each other's efforts create an environment that allows children to grow and thrive.
After a divorce or separation it may seem unthinkable to begin to build a new parenting relationship with an ex-spouse. But with effort, it can be done. Conflict between former partners is often inevitable; what is important is how the conflict is managed.
Some possible sources of conflict are:
Money
Medical issues
Religious/values education
Education and/or career plans
Holidays
Recreation (sports, hobbies)
Discipline
Keys to successful co-parenting
Base your new relationship with your ex on basic business principles. Form a working relationship. How you feel about your ex is less important than how you act toward him/her.
Respect your need for privacy and the other parent's too. The only information that needs to be shared between co-parents is that pertaining to their children.
Each parent has the right to develop his/her own parenting styles. As long as no harm is being done, let your ex-spouse relate to your child as he/she sees fit.
Acknowledge what your ex-spouse has to offer your child. Remember the qualities that first attracted you. Those qualities still exist and are available to your child.
Make a serious effort to live up to the terms of the time sharing agreement.
Tell the other parent in advance about necessary changes in plans.
Try to be reasonably flexible in "trading off" to accommodate each other's needs.
Prepare your child in a positive way for each upcoming stay with the other parent.
Do not conduct custody, visitation, or support discussions when you meet to transfer your child. Work on your problems with the other parent in private.
Do not use your child as a confidant, messenger, bill collector, or spy.
Listen to your child concerning problems with the other parent, but encourage your child to work out the problems with the other parent directly.
What your child needs to know:
The child has not caused the divorce.
Neither parent is rejecting the child.
The child will still have a family, even though the parents will no longer be married to each other.
Although the parents feelings toward each other have changed, the parents' love for the child will go on forever.
The parents will continue to take care of the child and provide for him/her.
The parents should try to agree on a reasonable explanation to give the child on why they are getting a divorce. The child needs just enough information to explain the divorce. Too many details may be confusing.
As soon as matters are settled, the child needs to know what things will stay the same and what things will change: which parent the child will live with and when he/she will see the other parent, where the child will live and go to school, when the child will see other family members (grandparents, aunts and uncles) and so on.
Tell you child that it's OK to feel sad about the other parent's leaving or absence.
Helping your child through the adjustments and difficulties of divorce means being in touch with their feelings of loss, guilt, powerlessness and fear.
Stick to a daily routine with your child, similar at both houses whenever possible.
Acknowledge that your child may wish to have you and your former partner get back together, but do not encourage or support this wish.
Talk with your child honestly about changes or moves that will affect him/her before they occur.
Support your child's need to visit with the other parent.
Support your child's desire to love both parents. Tell your child that it's still OK to love both of you, even though you're no longer going to be married to each other.
Don't try to use your child as your counselor or your source of emotional support. Seeing parents as needy and dependent on them may make a child feel very insecure. Find an adult who can fulfill those needs for you.
Remind your child that his/her parents will still take care of him/her
Show your child that you trust his/her ability to adapt to these changes.
Promote relationships between your child and other safe, healthy and caring adults including extended family, friends and professionals.
What NOT to do
Do not withhold visitations from the other parent?
Do not use your child to spy on the other parent?
Do not use your child as a pawn or bargaining chip in fighting over family property?
Do not use your child as a go-between to resolve issues with your former partner?
Do not speak negatively and angrily about your former spouse in front of your child?
Do not compare your child with the other parent in a negative way?
Do not argue with the other parent in front of the child?
Do not use your child to pass on information and messages to the other parent.
Take care of yourself
Depending on your circumstances, your own emotional and physical energy may be low. Find ways to take care of yourself so you can fully care for your children.
Feel free to call or e-mail me if you have any questions, or wish to make an initial appointment. If we can't work together for any reason, I will do my best to provide appropriate therapist referrals.
I am available days, evenings, and Saturdays. I accept credit cards and offer a sliding scale. I also offer telephone consultation.