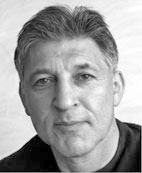 I provide therapy for those who wish to create long lasting and positive changes in their lives and relationships. I offer safe compassionate and supportive counseling in an atmosphere that deepens understanding, promotes healing, and releases potential.
Trauma and loss can cause sadness, depression and pain that inhibit and block. As your therapist we will resolve these emotional issues releasing creativity, confidence, ambition, and your ability for good relationships.
My style of therapy is empathic and respectful of personal values and lifestyles. I use interactive talk therapy and other appropriate techniques such as EMDR. The presenting problems are first alleviated. Profound change and personal growth are then able to take place through understanding and healing of the deeper underlying issues.
My specialties include:
Depression / Anxiety
Grief / Loss / Bereavement
Effects of Childhood Abuse / Trauma / PTSD
Social anxiety / Self-esteem / Shyness
Feel free to call or e-mail me if you have any questions, or wish to make an initial appointment. If we can't work together for any reason, I will do my best to provide appropriate therapist referrals.
I am available days, evenings, and Saturdays. I accept credit cards and offer a sliding scale. I also offer a complimentary fifteen minute telephone consultation.