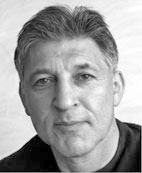 Treatment for sex addiction and love addiction are one of my specialities, and I am skilled, experienced, and successful in my work.
My personal style is interactive, empathic, and non-judgmental. I first work on changing and ceasing any unhealthy behaviors and then aid in understanding and healing the deeper underlying issues. This approach allows for a deepening of trust and intimacy. I work with all sexual orientations, lifestyles and cultures.
My areas of expertise include:
Controlling compulsive behaviors
Resolving relationship difficulties,
Regaining trust and intimacy
Sexual acting-out and infidelity
Internet addiction
Anxiety and Depression
Spiritual and Religious issues
Resolving financial and career issues
Feel free to call or e-mail me if you have any questions, or wish to make an initial appointment. If we can't work together for any reason, I will do my best to provide appropriate therapist referrals.
I am available days, evenings, and Saturdays. I accept credit cards and offer a sliding scale. I also offer telephone consultation.