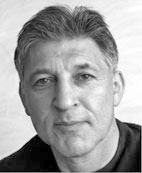 Couples counseling is one of my specialties, and I am skilled, experienced, and successful in my work.
My personal style, when working with couples, is interactive, empathic, and non-judgmental. My style is geared toward effective problem-solving and the use of specific, useable interventions. This approach allows for a deepening of trust and intimacy. I work with couples of all sexual orientations, lifestyles and cultures.
My areas of expertise include:
Improving communication, intimacy and trust
Relationship transitions,
Divorce and separation
Pre-marital counseling
Parenting, co-parenting, and blended families
Anger, resentment, disappointment, and infidelity
Resolving other difficult issues such as finances and sex
Feel free to call or e-mail me if you have any questions, or wish to make an initial appointment. If we can't work together for any reason, I will do my best to provide appropriate therapist referrals.
I am available days, evenings, and Saturdays. I accept credit cards and offer a sliding scale. I also offer telephone consultation.