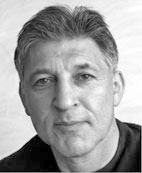 Child therapy is one of my specialities and I am successful and accomplished in this enjoyable work. My success as a child therapist is due to skilled training, extensive work experience, and my own life experience as a parent,
I believe that the most important person in a child's life is you, the parent and my first appointment is usually with the parent to better understand the difficulties your child is having.
My style of child therapy is child centered. My office is child friendly and well-equipped with therapeutic toys, and art materials. Younger children are primarily seen in once weekly play therapy, using the language of play to communicate their concerns. Teenagers are generally treated once weekly in individual psychotherapy.
Parents remain involved throughout treatment, providing feedback on how your child is doing at school and at home. In addition, I may assist you in providing tools on how best to help your child as well as address any parenting questions that you may have. I work with families of all sexual orientations, lifestyles and cultures.
My areas of expertise include:
Behavior Problems
Anxiety/Moodiness
Parent/child conflict
Healing trauma
Grief/ loss
Blended Families/Remarriage
Divorce and separation
Co-parenting
Feel free to call or e-mail me if you have any questions, or wish to make an initial appointment. If we can't work together for any reason, I will do my best to provide appropriate therapist referrals.
I am available days, evenings, and Saturdays. I accept credit cards and offer a sliding scale. I also offer telephone consultation.